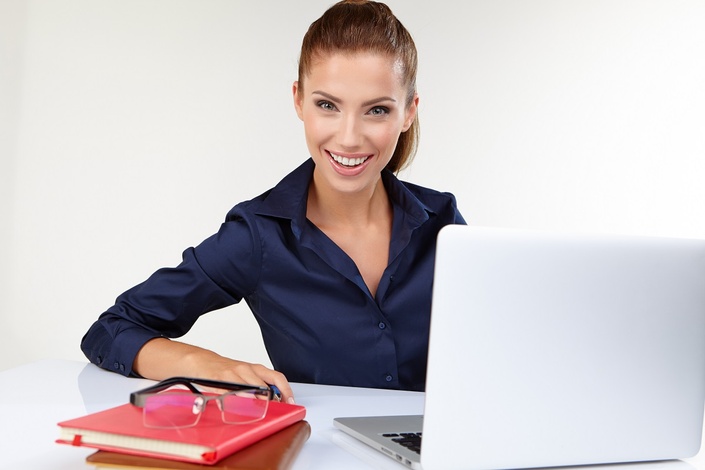 Turn Your Passion Into Passive Income - 4-Course Bundle
Your complete system for turning your passion, hobbies and interests into an ongoing passive income!
Have you ever wondered if you could turn your current passions, hobbies and interests into an ongoing income?
Do you wonder if there's a way to take your current experiences, knowledge and skills and turn them into income?
Well, wonder no more!
Today, thanks to technology, you can turn your passion, interests, experience and skills into a new ongoing passive income by "teaching what you know", online!
And, it's really not that difficult to do, either.
With this complete training, you can do it!
In this special 3-course bundle, you are getting:
Udemy Course Creation, Fast & Easy

Udemy Course Creation - Easy Video, Audio & Ebook Creation
Easily Write Your "How To" Book

These courses regularly retail for $441, but, through this special offer, you get them for a LOT less!
Course #1
Here's what you get in Udemy Course Creation, Fast & Easy:
Would you like the FAST, EASY way to teach online right here, on Udemy, the world's largest online learning platform - and earn a passive income doing so?
(and, how about doing this without having to appear on camera?)
How would you like to learn this from a top Udemy course instructor - who has published 34 high quality Udemy courses and who has developed a super-simple Udemy course creation process?
My Udemy courses are currently making me thousands a month and, with 34 Udemy courses published, I am an expert at quick & easy Udemy course creation.
If you've decided that you want to enjoy all the benefits that come with publishing your own Udemy Course, such as:
Helping people
The joy of teaching and
Enjoying a nice, passive income
...then you've come to the right Udemy course!
I've been teaching online for 16 years, (and on Udemy for the last 2 years) and in that time, I've discovered and created a variety of ways to streamline the Udemy course creation process...
In fact, recently, I published 2 Udemy courses in 2 days - a new record for me! (and these are high-quality courses that get 5 star reviews, which proves that you can make a high-quality course in a short period of time)
And now, in this Udemy course, I will show you, step-by-step, how to use these streamlined methods so YOU can quickly and easily create your Udemy courses and begin making money with Udemy, as soon as possible.
In this course, you will get the following:
* Why Udemy course creation is an exciting way to build a passive-income lifestyle
* We take a look at some of Udemy's early "high-income" success stories
* How Udemy courses benefit from "The Network Effect" and how you can benefit, too
* 5 different business models / approaches you can take to make money with Udemy
* The powerful benefits you gain with proper Udemy course creation and from being a top-paid Udemy instructor
* My super-streamlined approach to Udemy course creation (this is how I created 2 Udemy courses in 2 days and these are the same strategies that have been proven from my 29 published Udemy courses)
* I walk you through Udemy's Course Creation Roadmap, literally step-by-step, so that you understand every step of the Udemy course creation process and how to maximize it
* Little-known Udemy course creation / Udemy course design tips and tricks all along the way - I'll teach you these proven strategies!
In short, if you want the fastest possible way to Udemy course creation success, this is the course for you.
It's time to get UNSTUCK and move forward toward your new, exciting future with Udemy!
* Stop wasting time with all the common questions people have when it comes to Udemy course creation / design...
* Stop wondering if you are doing it right or if you are doing something horribly wrong...
* Stop delaying and procrastinating - it's time for you to make this happen - and with this course, you will move forward to fast that your head will spin! (in a good way)
---
Course #2
Here's what you get inside Udemy Course Creation - Easy Video Audio & Ebook Creation:
Want to learn how to quickly create your Udemy course...
From a Udemy instructor who has published 32 Udemy courses?
Over the last 16 years, I've developed a super-simple way to create "how-to" videos, audios and ebooks and I now apply these strategies to my Udemy course creation process.
For a new Udemy instructor, the Udemy course creation process can seem like an impossible task, right?

There are so many things to learn, for example:
What is the best microphone to use so that Udemy approves of the sound quality?
What is the best way to record my screen and create screencast videos, preferably a way that is cost-efficient, not too techie (easy to use) while also giving great video and audio that Udemy will approve?
What is the easiest way to record audio for use in my Udemy courses?
How can I easily add PDF course elements to my Udemy course so as to add variety of lectures and additional helpful tools for my Udemy students?
What would be the best way to record live, "face-to-camera" videos for my Udemy course?
These are all common questions that new Udemy instructors have and all of them are answered (in great detail) in this course.
But the Udemy course creation process does not have to be difficult, painful or exasperating!
I've been teaching online for over 16 years and I've discovered & developed these amazing, proven ways to create the various course elements you'll learn to create in this course!
As a result of having these course creation strategies, I've published 34 Udemy courses to date!
Not only will you get answers to how to create course elements, but you will be walked, step-by-step, through the actual creation of:
Udemy course Screencast Videos (You'll get a demonstration of the best and most cost efficient way to record your screen - one of the best and easiest ways to product your Udemy courses!)
Udemy course Live Videos (You'll learn about the preferred camera and cost efficient solutions)
Udemy course Audios (You'll see demonstrations of 3 ways to get high-quality audio for your courses)
Udemy course eBooks / PDFs (You'll get demonstrations of 2 ways you can easily create PDFs for your courses)
You see, although Udemy requires that at least 60% of your course be in video format, (and screencast video is great for this) the Udemy review team also wants you to add in a variety of different lecture formats (such as audio, text, PDF) to your Udemy courses.
This Udemy course will walk you through the process - through real-world demos!
It will be as if you are looking over my shoulder, watching me create various course elements, in the simplest, easiest ways possible!
You'll also learn the most cost effective (cheap!) ways to get your courses created - methods that do NOT sacrifice quality and in fact, methods that have proven to get me 5 star reviews across 32 courses!
---
Course #3
Here's what you get inside: Write A Great How To Book Fast How To Write Books That Sell
"Give me one hour and I will have you writing your own, HIGH QUALITY "How To" book AND it will also be a book that SELLS!"
Have you ever wanted to write your own "How To" book, but just weren't sure how to get started?
Do you want to help thousands of people with your book, but are nervous about the process?
Want to earn a new, passive income with your "How To" book, but you seem to get "stuck" all along the way?
If you want the benefits of writing your own book:
"Expert" status among your prospective customers, audience and peers
Credibility & authority positioning
An additional stream of passive income
Helping thousands of people with your message
Then, be sure to check out the free preview lectures below, because I am going to show you a super-simple system for writing your book that is quick, easy and painless!
Not only that, but I'm also going to show you how to write a book that SELLS.
You see, it's one thing to write a book, but it's an entirely different thing to create a book that SELLS!
I've written over a dozen books and have sold 300,000 copies of my books to people all over the world, so I know what I'm talking about when it comes to writing books that sell!
The feeling you get when you know you've helped hundreds of thousands of people with your message is PRICELESS!
I want that for you.
So, I've come up with a course that is more like a powerful "workshop" in that, throughout the course, I give you step-by-step activities and actions to take in order to bring you to your goal of having your own book written and published!
This is a short course (less than one hour) but it is POWER PACKED with ONLY the information you need to get up and running with your own book, instantly!
No more struggling with "what do I do now"?
No more "getting stuck" with writer's block...
No more wondering if you're doing it right, or failing miserably.
Believe me, with this course, (and my help inside this course) you can do this!
Very soon, you will have your own "library" of books that you can point to - a book catalog that will have people thanking you for helping them through your books!
You can do it, let me show you the quick and easy way to write your books.
Enroll today and begin building your new future!
Your Instructor
Dave's mission is simple: to make a difference in your life by helping you succeed in your own online business. Dave does this through his 34 Udemy courses.
Dave started with a goal of helping hundreds of thousands of people start their own business - and he achieved that goal in 2006, as the sales of his internet / ecommerce products soared past the 300,000 unit mark and many hundreds of six-figure income student success stories started pouring in.
You'll enjoy Dave's lively and encouraging teaching style, which gets right to the point and walks you, step-by-step through his strategies. His many 5 star course reviews and student satisfaction ratings reflect this.
Dave Espino has been marketing online since 1999, when he wrote his first ebook and built a direct-response website to market it.
Having owned over 30 websites, and marketed across just about every platform, (online, offline, TV, etc.) Dave is the best person to teach you how to succeed with marketing - online marketing, copywriting and other legitimate ways to make money from home.
A proud member of Udemy's Instructor Council, (with 34 Udemy courses published to date) Dave has been teaching marketing via live seminars and webinars since 2000, and then through digital products and training courses since 2001. (many of which are now updated and available right here, on Udemy!)
Dave has been seen by millions across America on his TV show, which has been seen on CNBC, Fox Business, Discovery Channel, History Channel, Travel Channel and most other major cable networks.
With over $140 million of his information products sold via TV and Online, Dave Espino is a marketing expert, speaker and author who can help you reach your business and marketing goals.
Course Curriculum
First Section
Available in days
days after you enroll
Courses Included with Purchase
Write A Great How To Book Fast How To Write Books That Sell
$47
Udemy Course Marketing -Optimize Udemy Course For More Sales
$97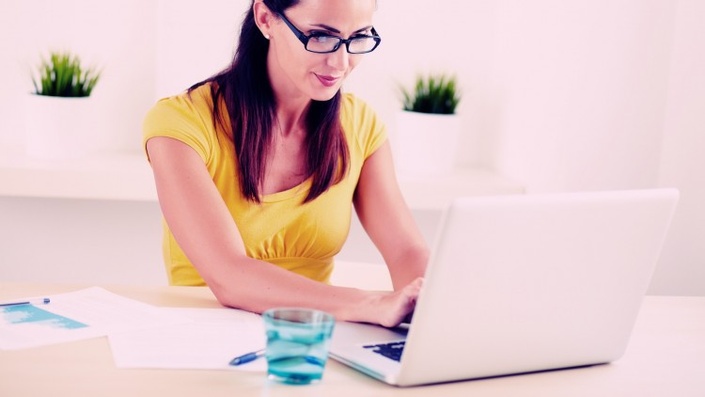 Udemy - Teach Online With Fast & Easy Udemy Course Creation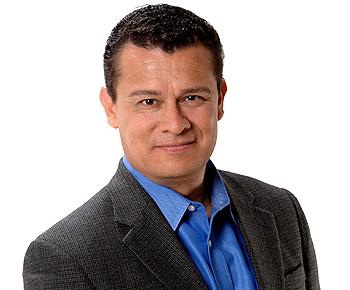 $247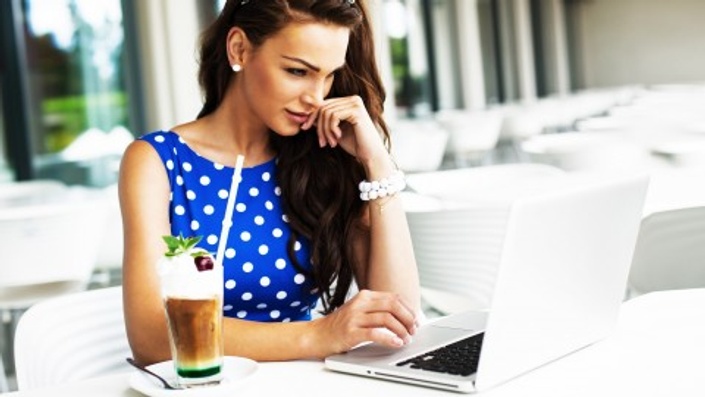 Easily Create Your Online Course Videos, Audios & PDFs
$147
Original Price: $538
Frequently Asked Questions
When does the course start and finish?
The course starts now and never ends! It is a completely self-paced online course - you decide when you start and when you finish.
How long do I have access to the course?
How does lifetime access sound? After enrolling, you have unlimited access to this course for as long as you like - across any and all devices you own.
What if I am unhappy with the course?
We would never want you to be unhappy! If you are unsatisfied with your purchase, contact us in the first 30 days and we will give you a full refund.